Join us! Webinar: Navigating VAT reforms and e-invoicing challenges
On 8th December 2022, the European Commission unveiled its proposed VAT in the Digital Age (VATiDA) reforms, to effectively address the challenges posed by digitalization, ensuring a fair and efficient taxation framework. And local governments are implementing mandatory e-invoicing systems, creating a patchwork of regulations that lack harmonization at the European level.
Are you prepared to navigate these intricate changes and seize the opportunities they bring?
Andersen webinar will delve into the complexities of VAT reforms and explore actionable solutions based on real-life examples.
Our team of VAT experts will guide you through the intricacies of the VATiDA reforms and equip you with the knowledge and strategies needed to tackle the evolving landscape of e-invoicing regulations.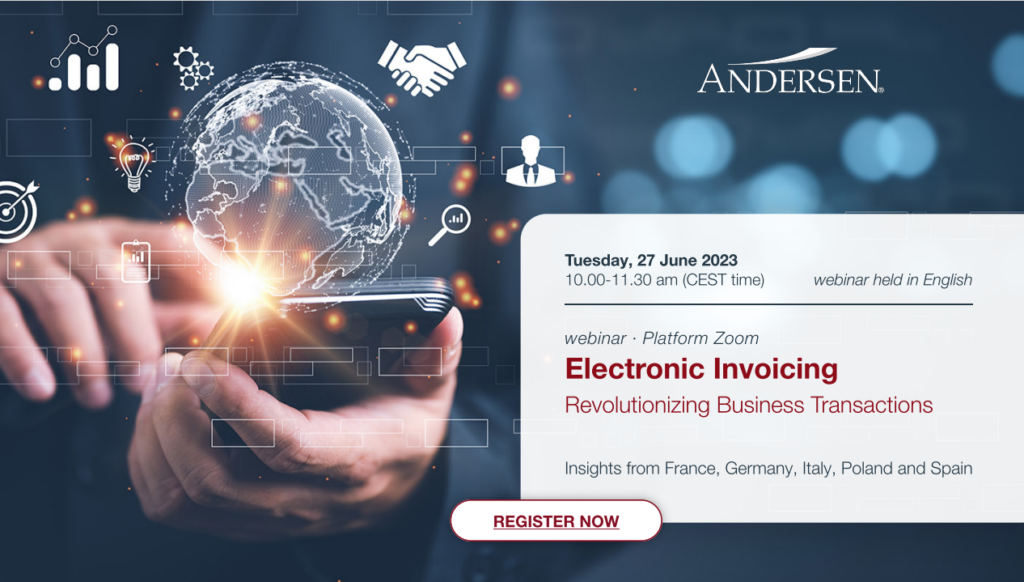 Register here
June 27, 2023
10.00-11.30 am, CEST time
Zoom Platform
Webinar held in English