When the GDPR started applying in May 2018, a major reshaping in the protection of personal data in the European Union was promised ahead. While much has been achieved in the meanwhile, many of the most complex data challenges remain to date.
The GDPR has fundamentally transformed the way businesses handle personal data, with an awareness increase on privacy and data protection issues, provided that many companies try to ensure the protection of personal data of their employees, business partners and customers.
Moreover, the GDPR enforcement by the Hellenic Data Protection Authority paved the way for fines imposition, culminating with this year's highest -to date- and considerable fine of 9.25 million euros, that was imposed to one of the largest group of companies in Greece for multiple violations of the GDPR.
Therefore, it is important to note that achieving GDPR compliance requires a combination of well-defined organizational measures and processes, and that the road to compliance is a journey that needs to be planned in terms of approach, strategy, and resources.
Everything comes down to the circle of compliance: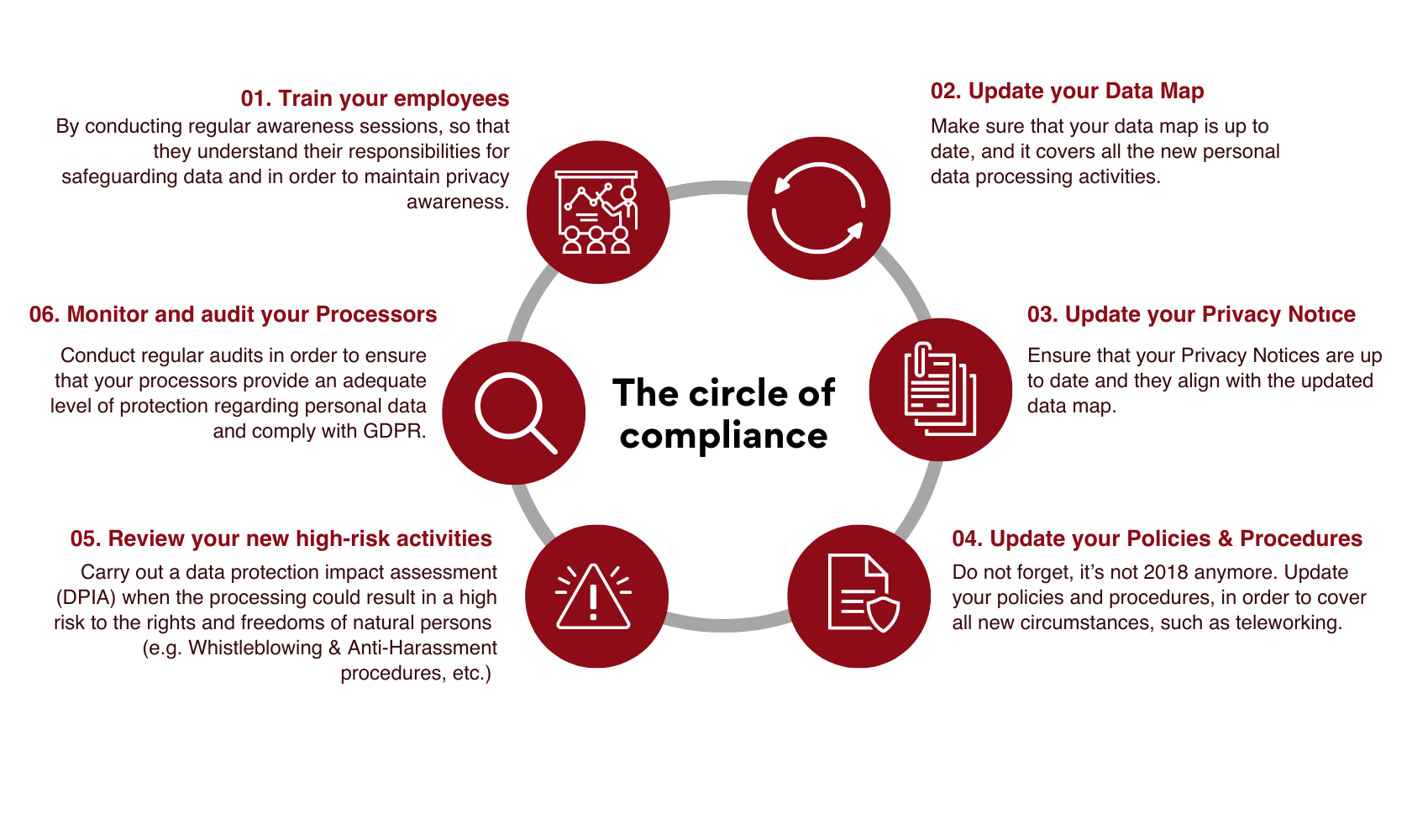 You can download the article in pdf here: GDPR 25 MAY 2022
Visit our dedicated site for GDPR services: gdprinabox.eu