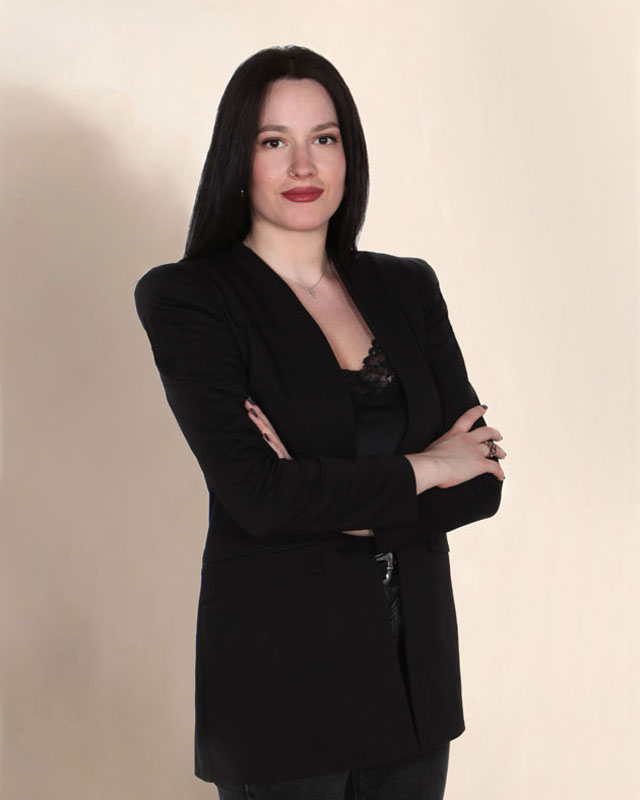 E-mail:

katerina.gallou@gr.Andersen.com
Phone:
(+30) 2130 311137
Katerina Gallou
Administration Assistant
ANALYTICAL EXPERTISE
Katerina studied at University of West Attica, where she successfully graduated from the department of Conservation of Antiquities and Works of Art in 2014. In 2019, she also studied in Studio One Institute of Fitness and she is certificated in Personal Training.
As a secretary in a multinational company, Katerina is used to working under pressure and easily manage many things simultaneously. Katerina has strong communication skills and a keen attention to detail. When schedules change or new challenges arise, Katerina has the ability to think quickly, be flexible and think creatively to resolve the situation.
PRIOR POSTS AND POSITIONS
Prior to joining the Firm, Katerina worked as a conservator of antiquities in Directorate of Conservation of Ancient & Modern Monuments of the Ministry of Culture, in Athens. In addition, she was employed as an administrative assistant in two enterprises.
EDUCATION
Conservation of Antiquities & Works of Art, University of West Attica
Personal Training, Studio One Institute of Fitness
LANGUAGES