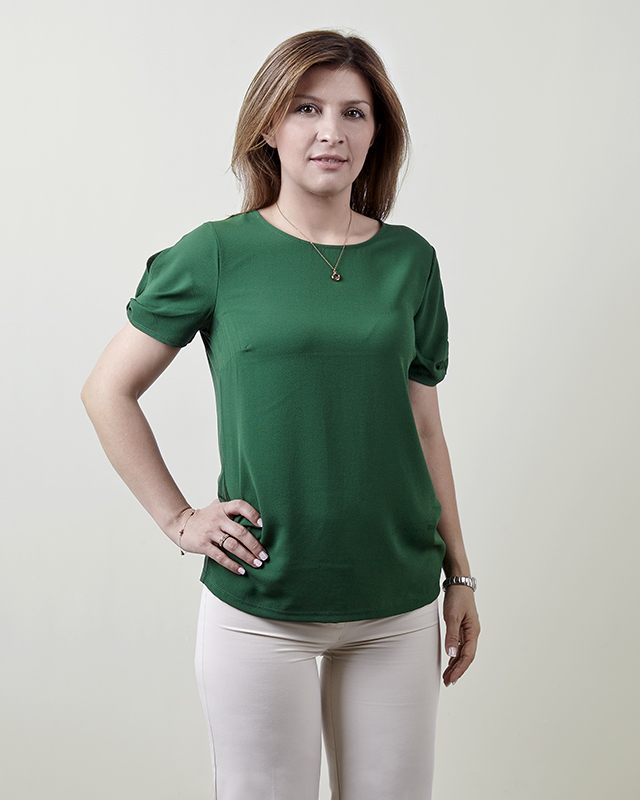 E-mail:

vicky.kafetzi@gr.Andersen.com
Phone:
(+30) 2130 311137
Vicky Kafetzi
Payroll & HR Outsourcing Services Manager
ANALYTICAL EXPERTISE
Vicky is an experienced Payroll Manager with a demonstrated history of working in the payroll and accounting industry.
She is skilled in supporting and consulting in issues related to labor, taxes and social security. Her main responsibilities are the processing and review of all the daily, monthly and annually obligations for client's payroll.
She is expertised in many different companies activities (such as industries, pharmaceuticals, retail, constructions, services, theatrical services e.t.c.) with payroll population between 1 to 1800 employees, by processing extra calculations of bonuses, special benefits, overtime hours, night shifts, maternity, sick and all the other type of leaves.
PRIOR POSTS AND POSITIONS 
Prior to joining the firm, was employed for 8 years as an accountant and Payroll Manager in accounting services company,  3,5 years as a Head of Hr and Payroll Department at ARCON CONSTRUCTIONS A.T.E., 4 years as a Payroll Specialist at Eurobank Business Services and 6 months at RSM Greece as a Senior Payroll Consultant.
She holds a B' class accounting certification by the Economic Champer of Greece.
EDUCATION
Open University of Greece – Business Administration
Diploma of higher Secondary Training (Ο.Ε.Ε.Κ.)
Diploma of Business and Economics (I.E.K.)